Merry Christmas to all! I hope that you are all enjoying the festive season.
This skirt was a last minute make for a Christmas morning tea.
The pattern is OOP Vogue 2970, a Donna Karan pattern. Construction-wise, it is a bit odd. There are lots of raw edges. Heaps of basting, which I have yet to pull out. The hem is raw and there a double hem facing on the inside of the skirt, one left raw and a narrower one with turned under edges. The bow is a bit weird.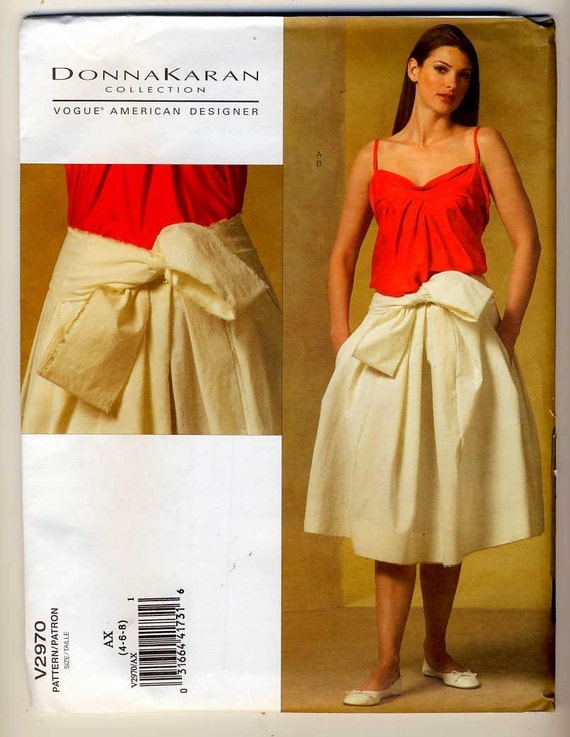 It was a last minute make, and I stayed up late the night before trying to finish it. I couldn't keep my eyes open, so it was suggested that I get up early in the morning to hem...even the hemming took me 2 hours. There were lots of pieces and it didn't help that I got a couple of them mixed up. I snipped my pleat marks, not realising that the snip marks would be exposed because of the raw edges along the waist...all adding to that raw edge appeal, I guess.
The fabric is from The Fabric Store in Brisbane. I got excellent service from them. I rang them on Wednesday, asking for red fabric for a full pleated skirt. They photographed a couple of options, and I went with the cheaper viscose lycra blend, as the pattern is a real fabric hog, needing almost 4 m of 150 cm wide fabric. I placed my order by phone on Thursday and received the fabric on Friday. Thumbs up to Australia Post as well.
The Liberty print camisole I am wearing featured on my
very first blog post
back in 2007.
I hope that you are all spending Christmas with loved ones and I'm sure many of you are wearing your own sewn creations on this day of celebration. Love to all, K